We Have the Knowledge and Chemistry to Exceed your Lofty Goals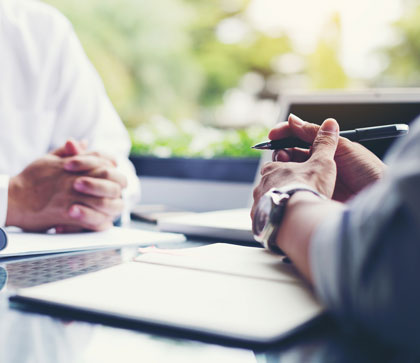 Lawson Aircraft Sales in Argyle, Texas has more than 35 years of experience buying and selling aircraft worldwide. That's quite the impressive resume, but we're not naive to think you haven't heard similar longevity stats from other jet sales companies. We're not the only qualified aircraft broker out there, and we know that.
But where Lawson is different is that we were created to solve an age-old problem for customers who find themselves relying on multiple entities to get their unique transactions completed. We are a broker and a dealer, and our knowledge covers everything from sales to technical maintenance, consulting services, project management, and aircraft history and records review. What that means is we can come into any transaction and take over as if we were the clients' personal aviation department. Rather than hire a separate consultant or bring in directors of maintenance from outside buyer and seller flight departments, one phone call to Lawson will save time, money and other valuable resources for private buyers and sellers, entrepreneurs, and aviation companies worldwide.
We represent you from the very first phone call all the way to the day you sit down at the closing table.
Our Team
---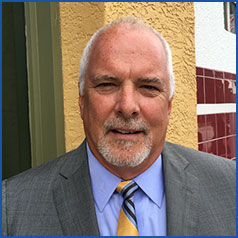 Patrick Murphy, President
Pat's experience speaks for itself. As an A&P and IA (FAA Inspection Authorization), he's held numerous positions that include: Chief of Maintenance, Bombardier Challenger Program Manager, Director of Sales - KC Aviation/Gulfstream Aerospace, Vice President of Aircraft Sales, and most recently President of Southwest Business Aviation Consulting, LLC. This only starts the list of his experience. As a consultant, Pat has overseen hundreds of pre-purchase evaluations, refurbishments, and completions on Cessna, Boeing, Bombardier, Gulfstream, and Dassault Falcon Jet product lines. He's a firm believer in what his father always taught him, which is that greatness is in the details.
---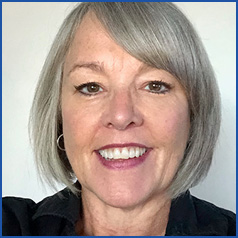 Robin Murphy, Director of Operations
Robin brings to the table more than 20 years of experience working in Information Technology at various large financial institutions. For six years, she worked at Canadair Challenger (Bombardier) in Connecticut, where she met husband, Pat Murphy. When his career moved them to Texas, she shifted her focus and moved into IT to take advantage of her natural desire to understand the details of company processes. She earned her Six Sigma Black Belt certification and has become known for her skills in the areas of root cause analysis, data analytics, and creating metrics. She loves being with her family, riding motorcycles, gardening, and being outdoors.
---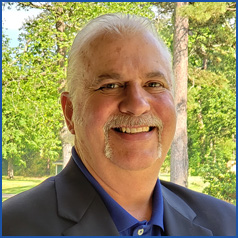 Steve DiNino, Vice President Aircraft Sales
Steve is a second-generation aircraft technician, as his dad worked for Delta Airlines as a line technician for 37 years. His 30 years in the industry includes working for Learjet/Canadair as a lead technician and power plant technician, and for Bombardier as the company's Manager of Maintenance and Pre-Owned Aircraft Sales. A people person in every way, Steve's expertise is in project planning and coordinating flight and maintenance schedules while also working closely with sales directors, market analysts, and various other support teams. Steve is a husband, father, and grandfather, and enjoys golf, fishing, aviation history, and visiting Texas and U.S. National Parks with his family.
---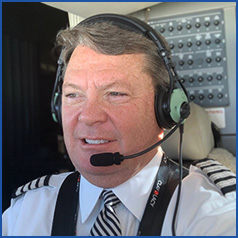 Wade Adams, Vice President Aircraft Sales
Wade brings over 40 years of aviation industry experience to Lawson Aircraft Sales, whilst currently operating a Global 6000 on the East Coast. With over 20 year's operating experience in the Global Express platforms, Wade has operated all Global Express models from the Classic to the 6000. He began his aviation career in the US Air Force as an Air Traffic Controller, upon completion of his duty he furthered his career by obtaining his FAA CFI and FAA MEI Instructor Ratings. Wade then moved into aircraft Charter Operations, operating King Airs and Challengers prior to moving into the Global Express product line permanently in year 2000. Wade's served as Chief Pilot, Director of Operations, and Flight Department CEO positions throughout his career. During the last several years, he began specializing in consulting; advising customers desiring to transition to the Global Express platform. He's overseen several Flight Department transitions as well as Interior/Exterior Refurbishment, and upgrade oversight on Classic and XRS models. Wade's expertise, experience, and knowledge of the Global Express's operational envelope and capabilities provide a unique perspective and skill set to aircraft sales and flight operations.
---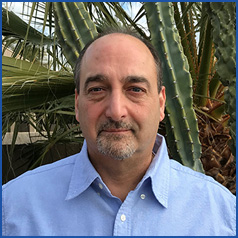 Daniel Cote, Technical Consultant
Daniel is a retired United States Air Force avionics technician and boasts 35 years of aircraft sales and technical maintenance experience. Throughout his career, he has held high-profile positions representing one of the largest aerospace and transportation companies in the world, Bombardier, and is adept at everything from reading and interpreting sales contracts to establishing aircraft monetary budgets, determining aircraft inspection schedules and status updates, and working with numerous airframes and aircraft manufacturers. Daniel is a lifetime Red Sox and Bruins fan. He has been married to wife, Lorena, for nearly 20 years.
When you purchase an aircraft from Lawson, you will know the aircraft history and records have been scrutinized. If you're buying or selling an aircraft, you need Pat and his team on your side. Their professionalism and experience are invaluable. All sales transactions include exceptional technical expertise, which ensures unmatched financial gain, time saved, and peace of mind.
Give Lawson Aircraft Sales a call today!
We specialize in turbine-powered aircraft and provide worldwide client representation in the following areas:
---
•  Aircraft Sales & Acquisitions
•  Market Research & Analysis
•  Listings & Showings
•  Aircraft Interior & Exterior Maintenance/Modifications
•  Contracts & Negotiations
•  Pre-Purchase Evaluations
•  1031 Like-Kind Exchanges
•  Acceptance, Delivery, & Closing
•  Consulting